Gift Items
Glasgow Flower and Gift has many gift items including Pinky Up Teas, Abdallah and Dilettante Candies, balloons, pet related items and toys and much, much more. This page only shows a sample of the items we have available.
We also carry Blue Mountain Greeting cards and Dean Crouser glass ware and mugs.
In our plant area, we have a beautiful section of blooming plants, green plants and dishgardens.
Please call before ordering any of our gift items as supply is limited. Price does not include shipping or handling. Please call the shop if you require out-of-area shipping. Local delivery fees will be added to your on-line order at the time you place it.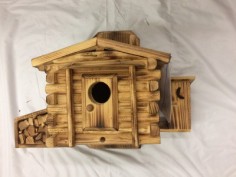 Welcome to our "Montana Made" page. The items on this page are genuine, Montana Made items. Some we actually make here in our shop, others are made by local or Montana based craftsmen. Some of the items can be shipped, while others are for local pickup or delivery only. You are welcome to order for your friends or family who live in the Glasgow area and we will see that they get it!
If you have any questions, please feel free to give us a direct call at 406-228-8312 and we will be glad to answer any questions you may have.